CURRENT NUSTRAPISTAS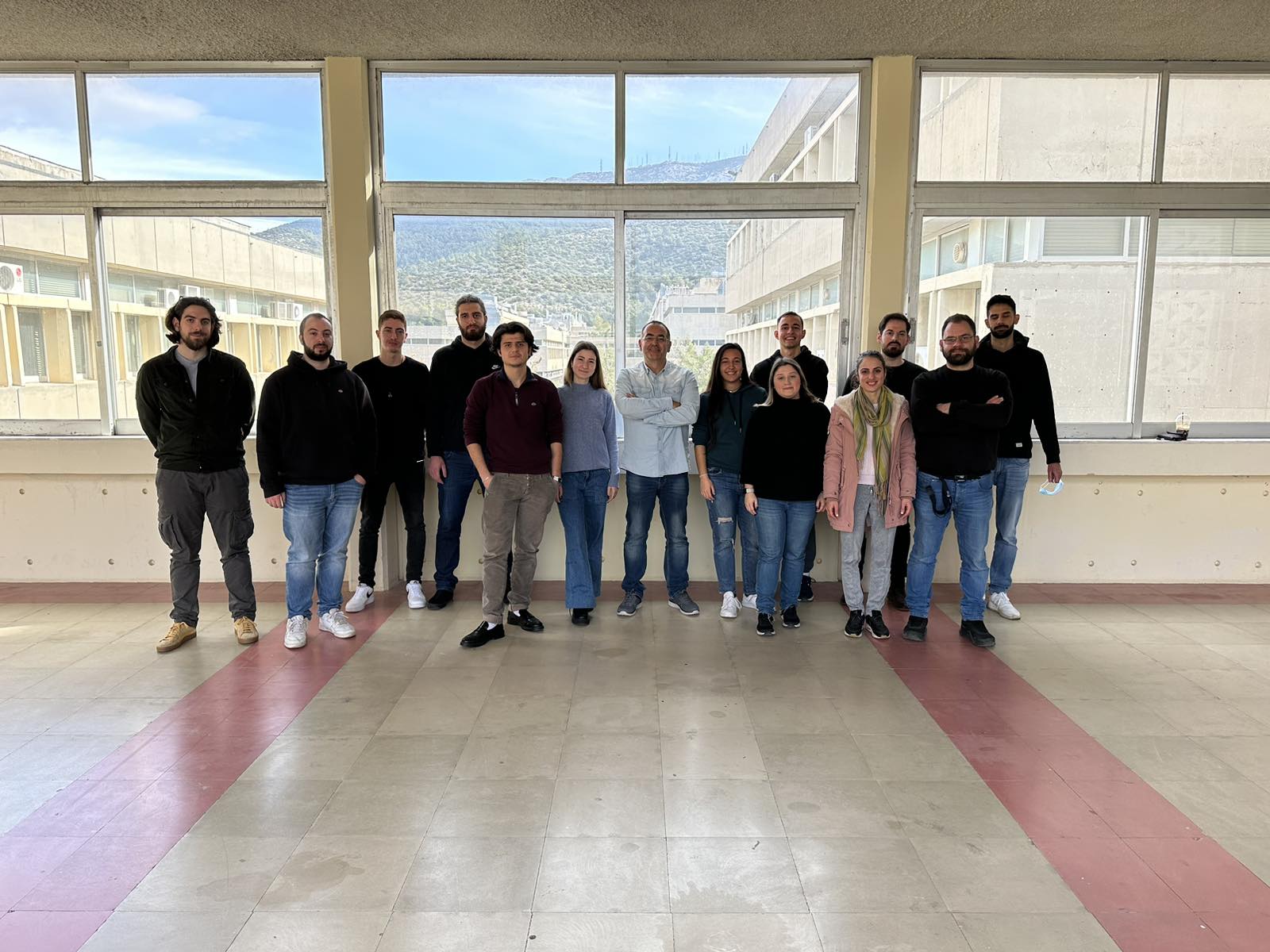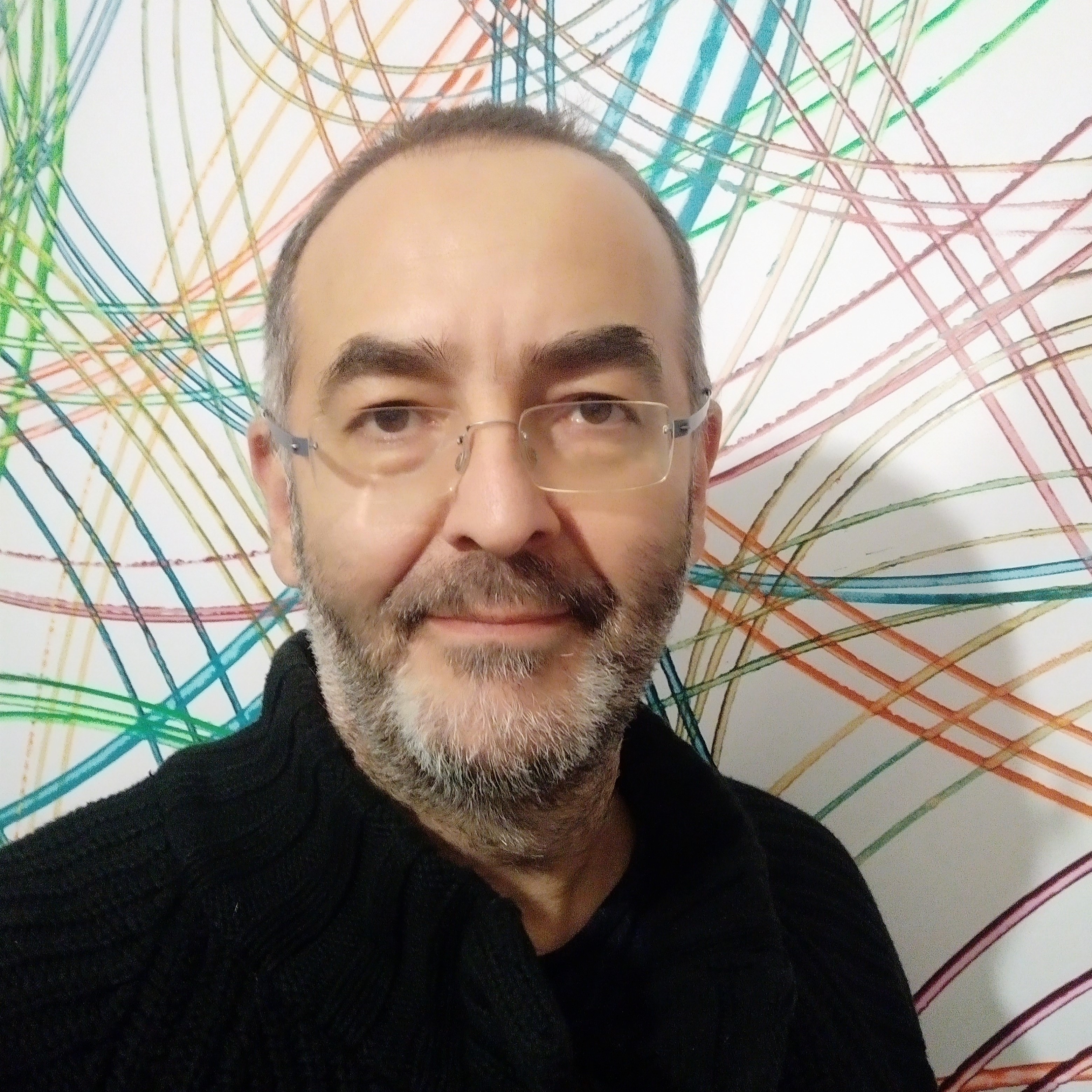 Theo J. Mertzimekis, PhD is an Associate Professor of Experimental Nuclear Physics at the Department of Physics of the oldest University in Greece, the University of Athens and an Academy of Athens Laureate in Experimental Physics. Theo has a strong commitment in scientific excellence, academic integrity, scientific communication and public outreach, being a thrilled fan of Carl Sagan's scicomm style. For a full profile visit his personal page at [mertzimekis.gr].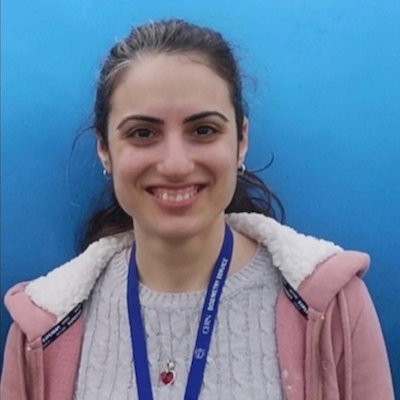 Dr. Varvara Lagaki (Post Doc) was born in Athens in 1990 and graduated from the Department of Nuclear Physics of the University of Athens in 2014. She has joined NuSTRAP group in 2012, doing her senior thesis project on "Nuclear targets characterization using Ion Beam Analysis (IBA)", carrying out measurement at the Tandem Accelerator of INPP, NCSR "Demokritos". She was earned a MSc degree from NTUA where she worked with the analysis of experimental data of the capture reactions 87Sr(p,γ)88Y and 88Sr(p,γ)89Y which were acquired in the past at the Dynamitron Accelerator Laboratory (DTL) of the University of Bochum by employing a 12"x12" 4π NaI detector. For her PhD, she worked at MIRACLS project at ISOLDE/CERN supported by an ERC grant. Her main work was the construction and the realization of the first tests of a proof-of principle electrostatic ion beam trap for laser spectroscopy of short-lived radionuclides. She is currently working as a Post-Doctoral associate at RAMONES EU project. She speaks English (C2) and French (B1) and also has basic programming skills on python.

Ioannis (John) Madesis (Post Doc) was born in Athens in 1986. He graduated from the School of Applied Mathematical and Physical Sciences of the National Technical University of Athens. In his diploma thesis "Optical study of the ferroelastic Sb5O7I with the use of Raman spectroscopy" he studied the temperature dependence of various vibrational modes of the Sb5O7I ferroelastic crystal. He earned his M.Sc. from the Interdepartmental Postgraduate Program "Microsystems and Nanodevices", NTUA. In his master thesis, titled "First-Principles computational study of the High-Temperature Super-Conductor YBa2Cu3O7-x", he performed phonon calculations for the respective HTSC, developed a set of scripts that automates the calculation procedure, and also applied an innovative method for the reduction of calculation time, with results up to 50% reduction. For his PhD he worked ar APAPES project at the University of Crete and the Tandem Laboratory of the Institute of Nuclear and Particle Physics. There he developed a new, atomic-physics oriented beamline from scratch, and perfomed high-resolution, state selective Zero degree Auger Projectile Spectroscopy measurements, to explore the non-statistical Single Electron Capture to pre-excited He-like ion projectiles. He is currently working as a Post-Doctoral associate at RAMONES EU project, developing novel instrumentation for in-situ radioactivity monitoring in oceanic environments.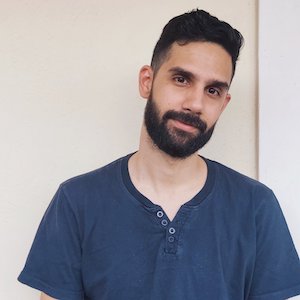 Georgios Siltzovalis (PhD candidate)was born in Athens, in 1991. He graduated from the Department of Physics at the University of Patras, in 2016. One year before his graduation he completed an internship at NCSR Demokritos under Senior Researcher Dr. G. Apostolopoulos's supervision on the construction and calibration of a device for electrical characterization of materials at high temperatures. In 2018 he completed the graduate program in Medical Physics – Radiation Physics. His MSc thesis was based on calculations and measurements of neutron fluence in the treatment room and along the maze of a 18 MV medical linear accelerator, under supervision from Prof. J. Kalef-Ezra (University of Ioannina) and Research Director I.E. Stamatelatos (NCSR Demokritos). In 2021 he joined the NuSTRAP Group to initiate his PhD on simulation and optimization of a novel spectrometer for in situ radioactivity monitoring in oceanic environments. The above study will be part of the H2020 EU FET RAMONES Project.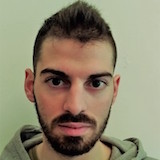 Polytimos Vasileiou (PhD candidate) graduated from the Physics Department in 2018. He is fascinated by nuclear physics and initially joined NuSTRAP in order to research more on nuclear spectroscopy and related experimental setups. Timos completed his MSc thesis on studies of radiative proton-capture reactions in mid-weight nuclei. For his PhD he has focused on the structure of neutron-rich nuclei in the Hf region. Language credentials include C2 in English, C1 in German and B2 in Spanish. Timos has good skills on Windows enviroments, and basic knowledge of Linux enviroments, and C and LaTeX programming languages. He is also a swimmer and enjoys playing basketball in his spare time.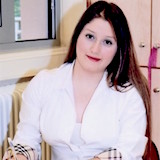 Katerina Zyriliou (PhD candidate) a PhD candidate in the Section of Nuclear and Particle Physics at the University of Athens. She was born in Athens in 1994 and graduated from the Department of Physics at the University of Ioannina in 2016. Her BSc thesis focused on studying the resonances in the 12C-12C reaction by performing experiments at the Tandem Accelerator Lab (NCSR Demokritos) under Prof. X. Aslanoglou's supervision. She is interested in experimental aspects of nuclear physics and has joined NuSTRAP group soon after she was admitted in the Department of Physics MSc program, where she worked on the analysis of gamma angular distributions of medium-heavy nuclei. She obtained her MSc in summer 2018. She speaks good english and some french. She has advanced skills on Windows and basic programming skills on C++ and LaTeX. She has been working professionally as a classic and modern dancer for the past 13 years. She enjoys movies and video games.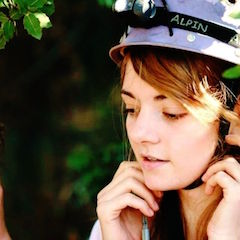 Ana Dura (PhD candidate) was born in Tepelene, Albania in 1994 and was raised in Athens, Greece. She graduated from the Faculty of Geology and Geoenvironment in 2016 and went on with her MSc studies in Environmental, Disaster and Crisis Management. Her MSc thesis focused on the Disaster Management Cycle in the Philippines after Typhoon Haiyan swept across the country in 2013, and consisted of primary data along the path of the typhoon. She currently pursues a PhD degree working on the development of machine learning algorithms aiming at natural hazards risk assessment. Ana is an ELIDEK Scholar. Her scientific fields of interest oscillate between geology, physics, chemistry and mathematics. Ana grew up in diversity and speaks six languages. She is an incognito freelance short story writer and a genuine lover of the fine arts. She is passionate about leading a healthy lifestyle and is exceptionally adventurous.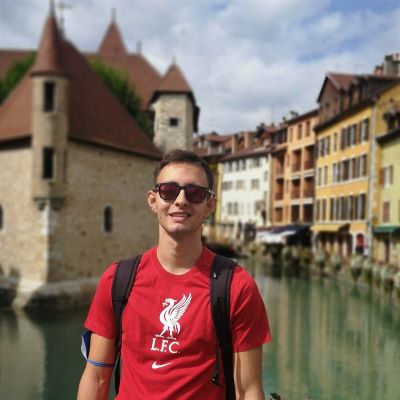 Angelos Karadimas (MSc Candidate) is a MSc student. He started working with the group already from his undergraduate years focusing on advanced gamma-ray spectroscopy of stable, even-even Yb isotopes to understand their rotational properties.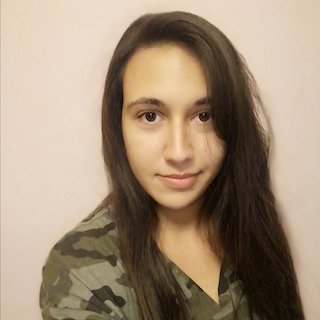 Margarita Efstathiou (MSc Candidate) is now a graduate student at NKUA, having joined NuSTRAP early in her undergraduate years. Margarita has worked on various research projects, most recently on advanced gamma-ray spectroscopy of neutron-rich Yb isotopes.
Stavros Karachristos (BSc candidate) was born in 2000. He is a senior Physics student and he is interested in experimental nuclear physics and its applications. For his BSc thesis, Stavros has focused on nuclear spectroscopy studies in mid-heavy nuclei. He speaks English (C2) and basic French (DELF B2).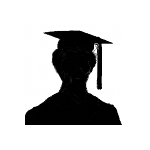 Vissarion Theodoropoulos (BSc candidate) is a senior Physics student interested in theoretical aspects of Nuclear Physics. For his BSc thesis, he is working on performing calculations of properties of exotic isotopes far from stability in the mass region A~180 using well-established algebraic models.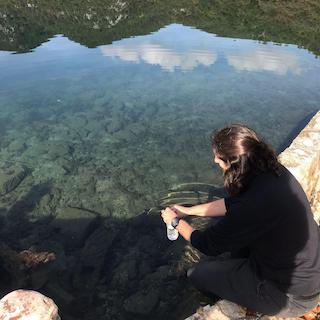 Thomas Zafeiris (BSc candidate) is a senior Physics student working on his BSc thesis. His main focus is environmental radioactivity studies in a remote mountaineering area of Greece to assess the impact of Chernobyl fallout after more than 35 years.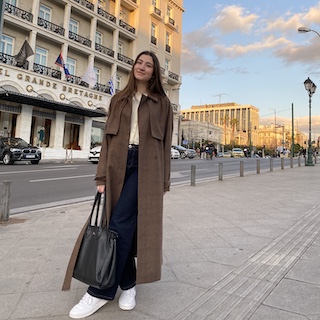 Paraskevi (Evie) Balodima (BSc candidate) was born and raised in Athens,Greece. She owns both greek and australian citizenship, while she speaks Greek, English and some basic French. She is in her last year of studying physics at the University of Athens and is currently a member of the NuSTRAP group. For her BSc thesis Evie is going to study the characteristics of small-size semiconductor detectros for gamma spectroscopy, optimizing various setups with multiple sensors with the ultimate goal to deploy them in autonomous operating vehicles. Additionally, Evie works part time as a secretary, likes to workout and really enjoys traveling in new places.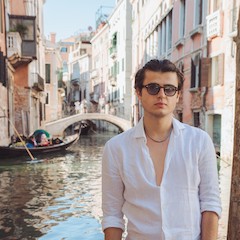 Alexandros Barlas (BSc candidate) was born in Athens in 2001 and is currently a Physics senior at NKUA. He is generally interested in all aspects of nuclear physics and its applications. Alexandros speaks Greek (native language) and English (C2). In his free time he plays electric and acoustic guitar and likes bike rides.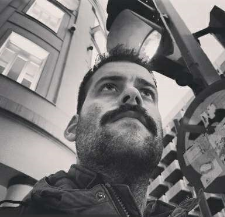 Konstantinos Papanastasopoulos (BSc Candidate) is a senior student working on his BSc thesis with the NuSTRAP group. He is responsible for evaluating recent data of nuclear EM moments towards a major upgrade of the NUMOR database.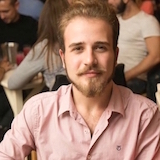 Christos Andrikopoulos (BSc Candidate) is a senior student at UoA/Physics that has joined the NuSTRAP group very early in his academic studies. He speaks good French, is proficient in English (TOEIC & Michigan Proficiency) and some Russian is there, too. For the time being, he is. He has a passion for nuclear physics, and discovery in general. For his BSc thesis he works at the Tandem Lab of NCSR "D" setting up a neutron detector array. His favorite hobbies are drawing, travelling, woodworking and tinkering.
Our Alumni Network >>>